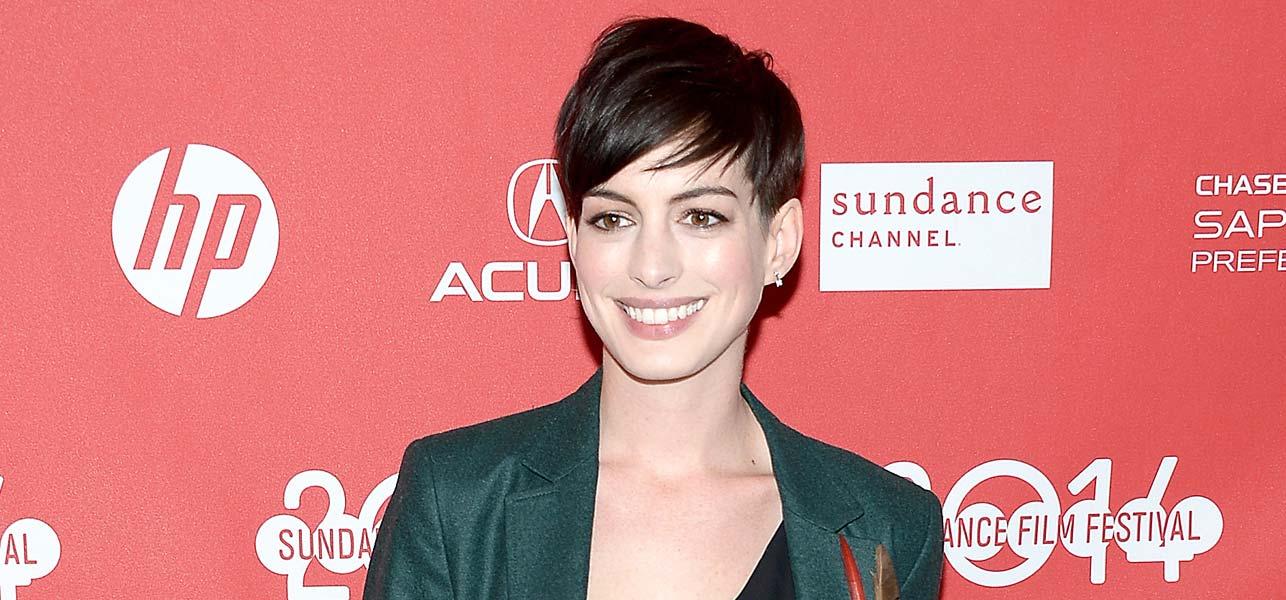 Hollywood celebrities happen to be a source of inspiration for many. They are the trend setters. Whatever look they rock—makeup, fashion or hair look- becomes a trend and scores instant popularity. That's why they have to be perfect all the time in everything they do.
This article of mine is particularly about famous hairstyles of American celebrities. Take a look at the styles and then share with us how did you find them!
1. Ashley Greene – Tailored Curls
Whether it's a bob, wavy curly hair or long, flowing layers, everything works equally great to glam up Ashley Greene, giving her a more striking and dazzling look. Of The Twilight Saga: Breaking Dawn star's countless hair looks, my personal favorite is the "Tailored Curls." She makes this 'do pretty voluminous so as to give it a dramatic touch. This style can be rocked for any occasion—either dressy or casual.
2. Jessica Biel – Blunt Bangs
Tall and stunningly attractive New Year's Eve star sure knows how to perfectly rock long hair paired with a few stellar bangs! These straight, blunt bangs, when kept rounded and subtle, thoroughly blend into the crimped waves add sophistication and elegance to personality. The light brown highlights make her hair-look totally glow.
3. Anne Hathaway – Chopped Pixie
Whether you love short hair or not, I am quite sure that Anne Hathaway's chopped pixie will make you fall in love with the style. Hair is kept girlish and squashy by having the edges textured and piece-y. Styling the hair forward and down rather than spiking it up also helps delivers femininity to the haircut.
4. Cameron Diaz – Cute bob
This celebrity actually can sport any hairstyle—long or short- since everything makes her features stand out equally. Check out one of recent hair looks; super-cute bob. The wispy and sassy style accentuates her feminine flair. The soft edges add movement, keeping the style flirty while the side fringes elegantly frames her face to deliver a softer feel to the 'do.
5. Halle Barry – Textured Pixie
Textured Pixie is the signature look of Halle Berry! While she has tried many different haircuts and styles too, this style has dominated her look for some years now and continues to inspire others from season to season. This might be a perfect hairstyle for you if really want to make an entrance. You'll definitely manage to get some head turned with this style on an upcoming party or event.
6. Jennifer Lopez – Low Ponytail
Jennifer Lopez possesses incredibly gorgeous locks and she knows very well how to transform this asset into a personality-enhancing tool. While from long, flowing hairstyle to loose curls and bangs everything suits her features, her ponytail is the style which managed to get approbation and adoration all around. Jennifer's classic low ponytail is a perfect look for office.
7. Kelly Rippa – Full Bun
The celebrated actress and co-host has been making people laugh for years. Get hairstyle inspiration from Kelly next time you consider glam your look up. An immaculate, fuller bun placed at the nape of the neck paired with a center part delivers a sophisticated and more polished look to the star.
8. Jessica Alba – Moveable Waves
Jessica is known and adored across the globe for her stunning looks and pretty hairstyles. Her latest hairstyle is created with loose, moveable waves and an eye-catching ombré hair color. You can rock the look for a night out.
9. Blake Lively – Side Braid
The Gossip Girl star loves playing around with her hair and has tried almost every hair look from classic to contemporary. We can't forget her chic and sleek side braid which she rocked at many events. You can easily score the look by yourself if you know a few basics of braided hairstyles.