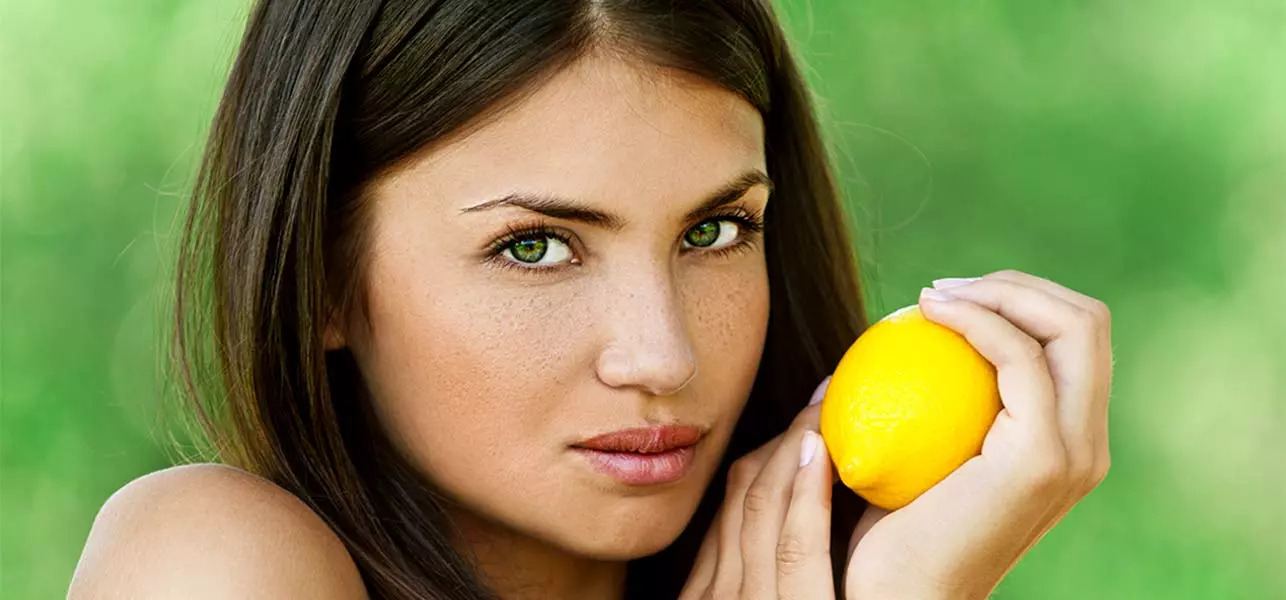 Hair coloring started as a trend a few years back and almost everyone today is hooked onto it. Coloring can be done to change the natural color of hair or to cover gray strands or simply to add a few highlights for a fun look. But hair colors are loaded with chemicals so there's always the problem of damaged hair later on. Fortunately, nature has provided us with a few alternatives, the natural hair coloring agents, which may not be totally harmless but at least not harmful as chemicals.
Natural Hair Coloring Products
Apart from henna which gives a very obvious orange color, here are a few interesting options. Read on to find out more natural coloring agents.
1. Lemons:
Lemon juice is one of the most common methods used to lighten or highlight hair. It acts as a natural bleach when exposed to sunlight and turns dark hair red or light brown. You might need several applications to get the exact color you want. But however this is one of the most common natural hair colour products in India.
2. Coffee:
Strongly brewed black coffee can also darken hair when applied to it. Mix the coffee granules with a cheap conditioner. To this add 1/4th cup of a brewed or instant coffee and mix till it is all blended in well. Massage the mixture into hair and scalp. And wrap in a plastic for 15-30 minutes. You can then rinse off the mixture and your hair is coloured!
3. Tea:
Strongly brewed loose tea or tea bags in boiling water can also be used to darken hair. Use the cooled liquid for this purpose. Chamomile tea can work as a highlighter on fair or blonde hair. Prepare it the same way as mentioned above. Once this solution is completely cool then rinse your hair with it for 3 to 10 minutes and if you want a deeper colour then leave it on for 15-20 minutes. And voila! Your hair is coloured.
4. Beetroot and Carrot juice:
The juices of these two veggies individually or together can be used to give red tints to natural hair. If you are using them individually or together the procedure is the same. Wash your hand pat dry it till it is damp. Pour the mixture on to your hair and allow it to settle for an hour. You can then use your usual shampoo to wash it out.
5. Marigold flowers:
Boil marigold flowers in water, reduce the liquid, cool and strain. This can be used as a highlighter for fair hair or give red highlights in red hair or gold highlights in brown hair. Do not leave it on for too long or it may give a yellowish tinge to your hair!
Remember to wash your hair thoroughly after using natural colors. Use apple cider vinegar diluted or mixed with your shampoo for best results. You also need to be patient as getting the right color may require several applications. The longer you leave the color in your hair, the more dramatic the results.
So ladies, you can now have coloured hair and stay away from chemicals at the same time! Try these natural hair colorings if you are desperate to change your hair color.